KOEHLER & DRAMM of MISSOURI Wholesale Florist

Call Us: (816) 221-4242    (800) 798-4242    Fax Us: (816) 421-5605

Welcome to

KOEHLER & DRAMM of MISSOURI, KANSAS CITY

For more information please:



If you are looking for high quality and personal service, you have come to the right place. At Koehler and Dramm of Missouri INC we will give you the attention and personal service you will come to expect and enjoy. We offer the best in Cut Flowers, Plants, and Floral Supplies. Koehler and Dramm of Missouri INC is family owned and has been located in North Kansas City MO since 1988. Let us put our experience to work for you. We take care to provide our customers high quality service personalized for their unique needs. We are avaliable to take your orders over the phone, email, or in person at our 20,000 square foot facility in North Kansas City. Our staff members are professional, courteous and efficient.

We carry: Roses/Spray's, Tropicals, Greens, Lily's, Carnations/Pixies, Pom's/Fuji's, Fillers, Orchids, Plants, Hydrangeas, Tulips, and many, many, more!


COPYRIGHT 2012. ALL RIGHTS RESERVED. WEB SITE POWERED BY INTUIT, DESIGNED BY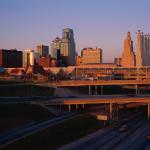 Have an iphone? Try our mobile site @: